A little boy carrying his prize dolphin and a little girl riding the merry-go-round along with her mother.
This little boy caught my eye as he was walking towards his mother. The dolphin toy he is carrying is almost bigger than he is. The coloured shadows of the dolphins as the sun shines through them beside him create a wonderful photo. I wonder who won the dolphin for him?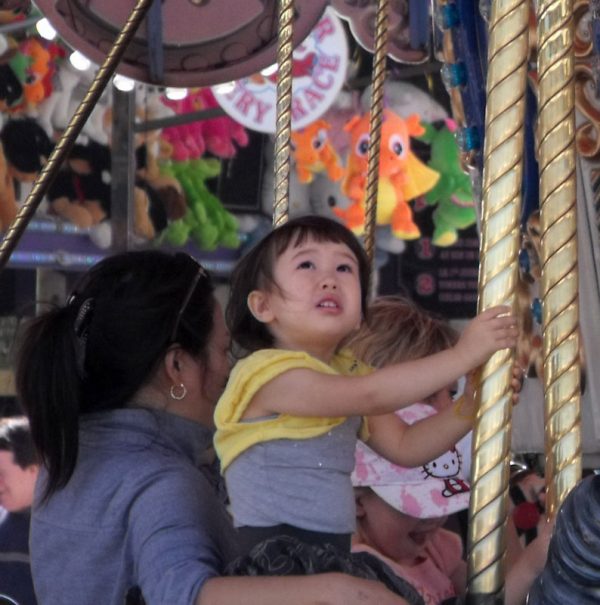 Is there anything prettier than a little girl on the merry-go-round? This little one is hanging on to her horse, with her mother keeping her safe beside her. For me, this is what a fair is ….. families and their children getting together in our fast paced world, bringing back the feeling of belonging and adventure.