Arty is a little dragon who blows bubbles rather than breathing fire and is adorable. The White Knight of Flowers found him sleeping and blowing bubbles under a sunflower hiding from the Black Knight of Shadows. You can read his story below. The arm was scanned from an ad and the little dragon came from a free Dover image from an old storybook. Photoshop allowed me to make them one.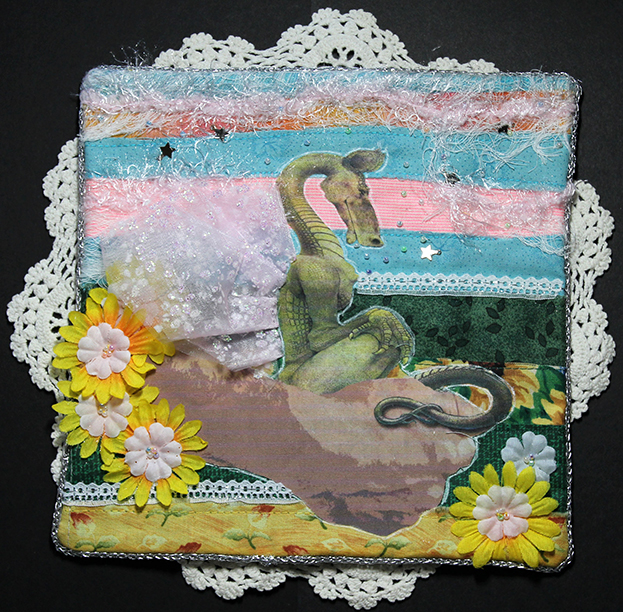 This is Arty's story. Before I had finished the piece he was whispering in my ear, telling me who he was and all about him. If you ever see a sunflower field, stop and watch for the bubbles floating by …. it will be the White Knight of Flowers and his companion Arty. Don't forget to say hello.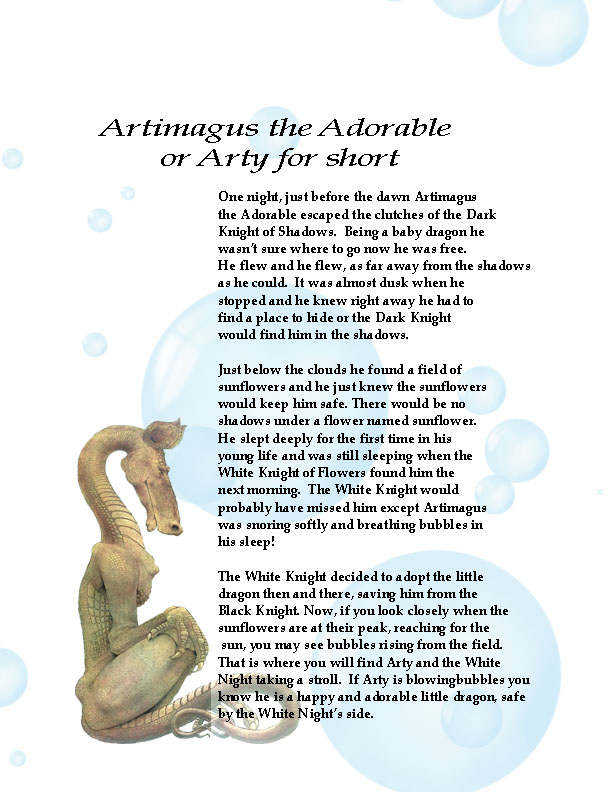 This little fabric collage was created for a swap on the Art For the Creative Mind Yahoo Group. If you like swapping and are working with mixed media come on over and take a look. The link is listed on the side links.