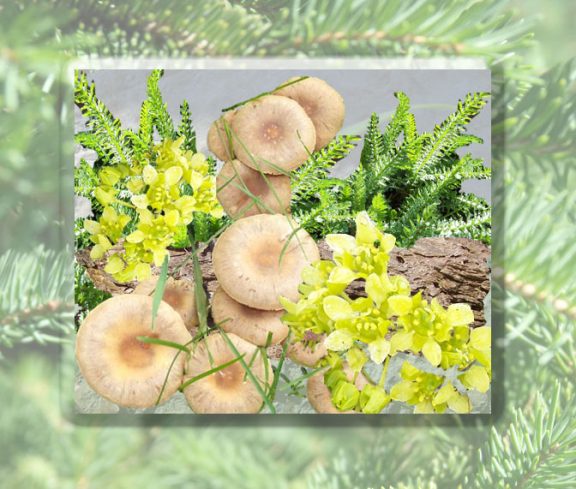 Number four of the series. The forest collage was done with a rock background coloured green on the bottom half and blue on the top half with a transparency. I layered maple tree flowers, mushrooms, fern and a piece of bark. This was moved onto another background of spruce boughs which was lightened.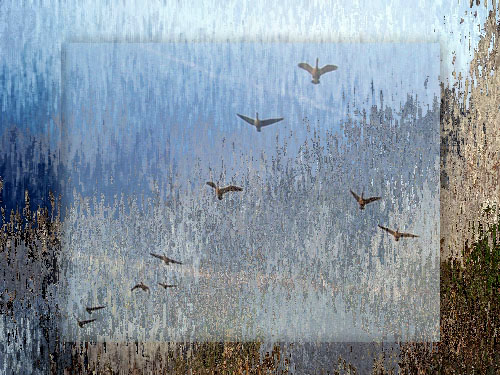 Number three of the series. This collage started with a filtered photo of Ottawa River rocks, then a sky of migrating Canada Geese moved onto it.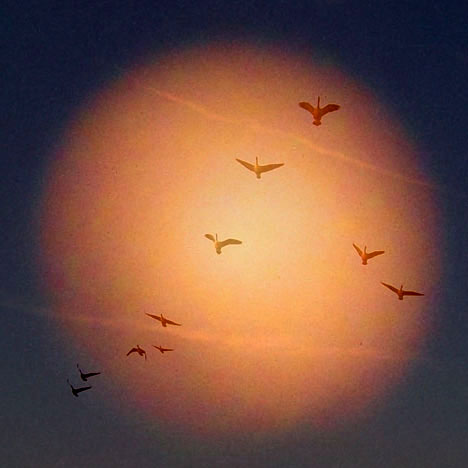 Number 2 of the series. The same sky of migrating geese was moved onto a full moon background and made transparent. An unusual time to see geese flying.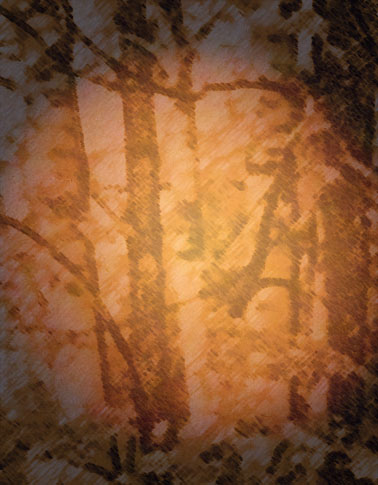 Number 1 of the series. This stand of birch trees was filtered and then moved onto the same full moon and then made transparent. A very eerie collage.