Happy birthday Just Art! It's been a whole year since this site was created. Time flies when you are having fun. I created Photoshop brushes and some elements for my mixed media paper dolls challenge. What fun this challenge was, members created a parade of delightful dolls for this challenge. These two are mine.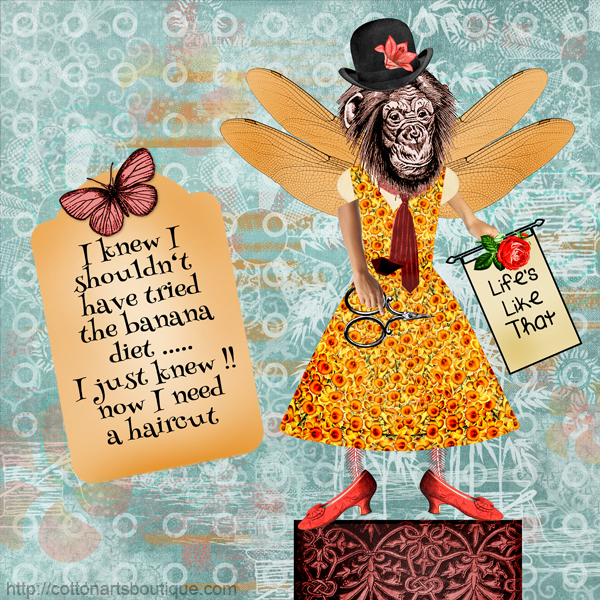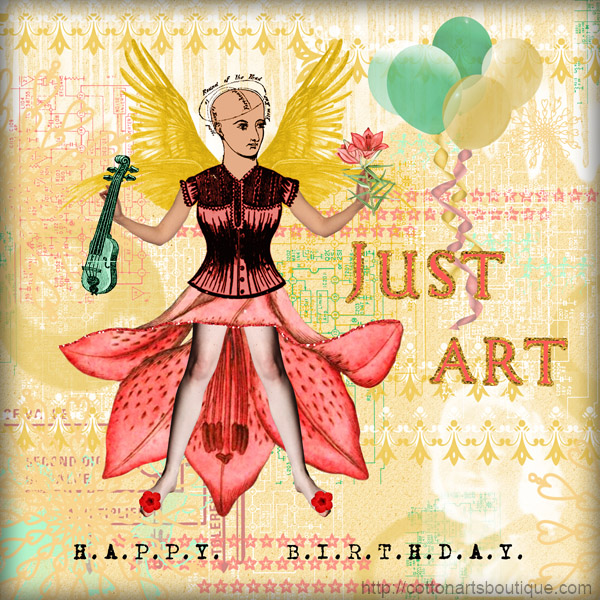 More birthday fun with the this or that challenge. I chose a vintage photo of myself and my sister's two dogs as the main feature. I don't usually work in such bright colours so this was a big challenge for me.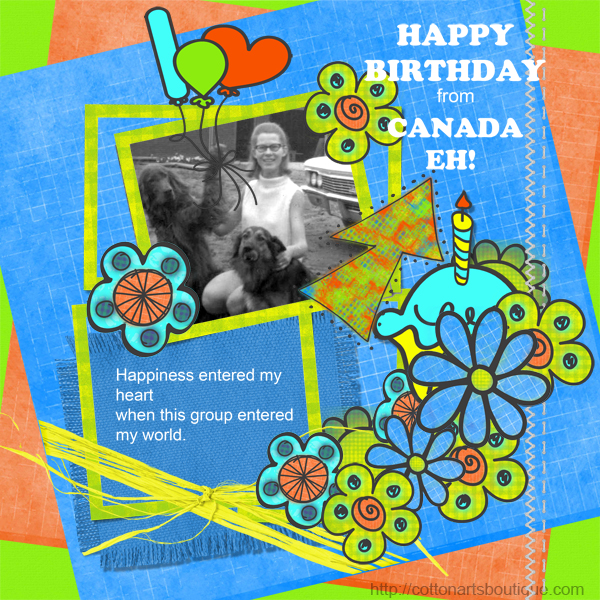 This page was created for the Astrology challenge.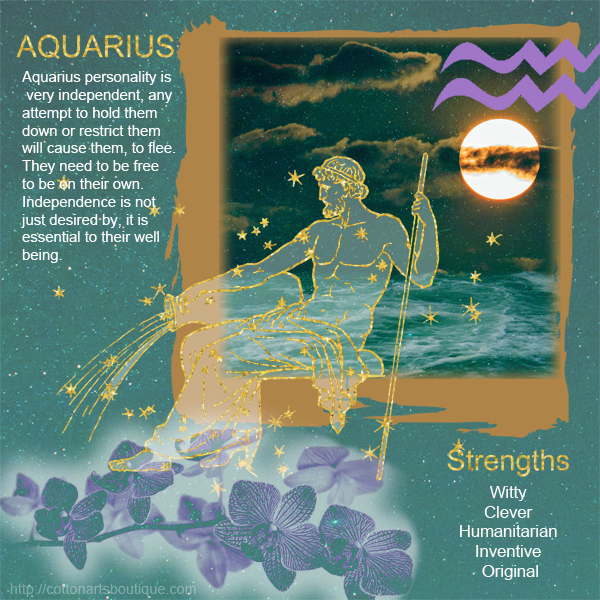 A birthday card using Red Dog Designs kit for the challenge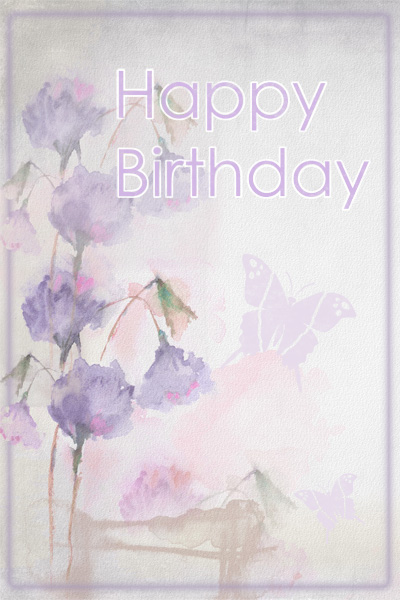 Sound of the Rain was done for the vignette challenge. I decided to do it a bit differently and added the word rain to this photo taken when the rain came teaming and streaming in on our driveway and we could hardly see out the window.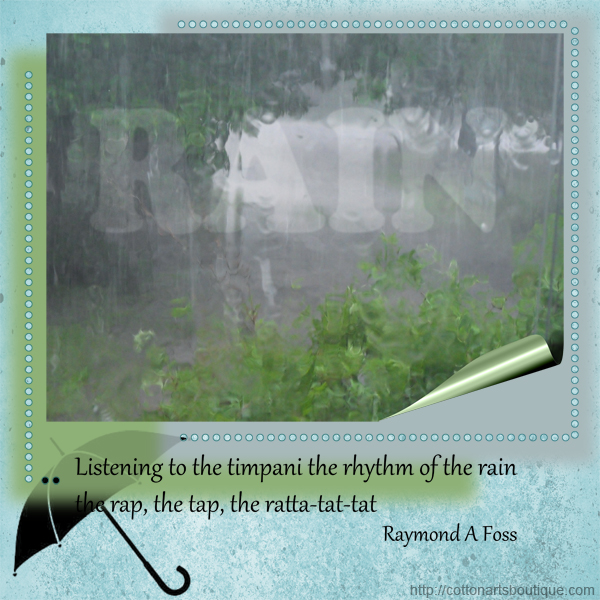 N is for nautilus, one more page for the A to Z challenge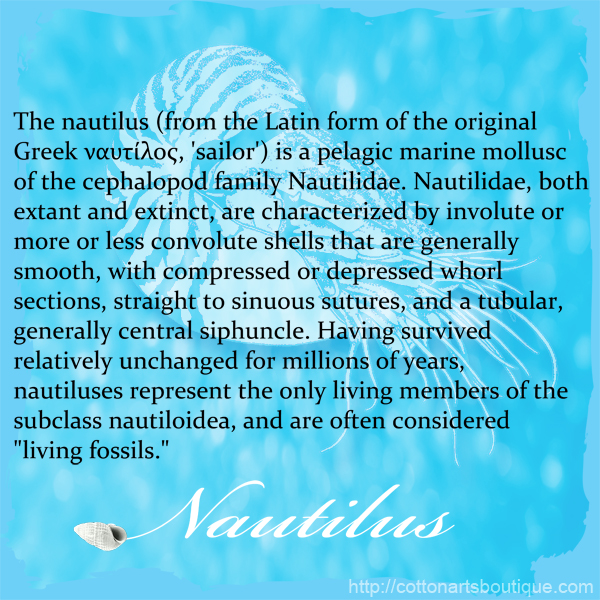 Sunset on the Mahone Bay, Nova Scotia.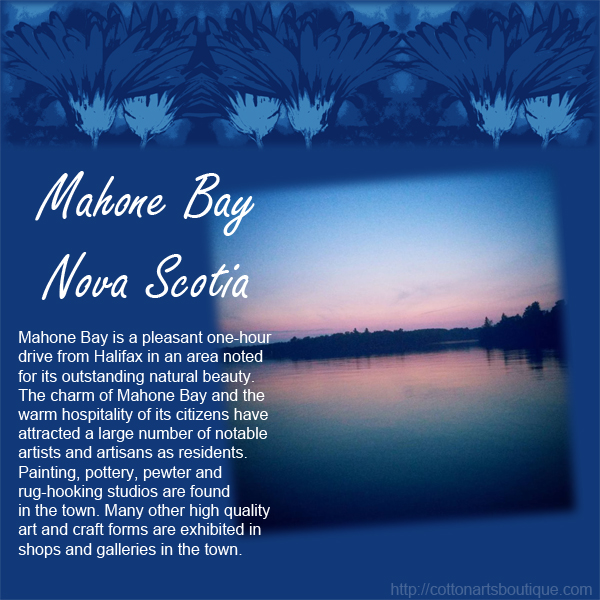 Our 3D word challenge this month was the word celebrate. I put two challenges together to create this page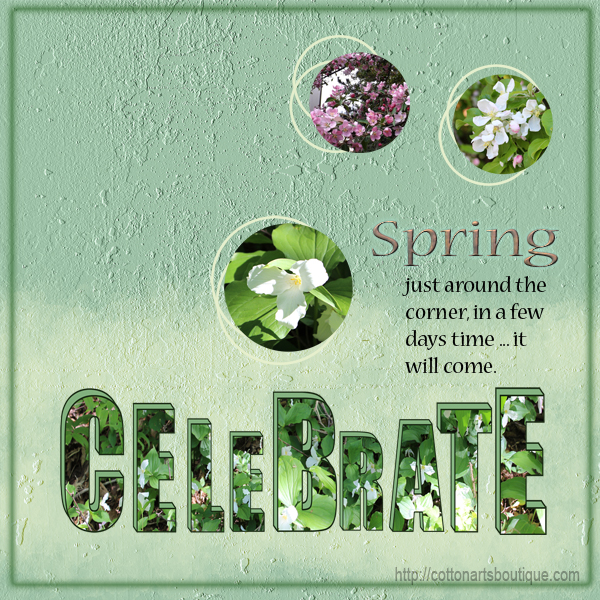 Dragon tales … my little bubble blowing dragon, Arty, is growing and wanted another adventure. After a rain shower he gathered all around him, including a new little girl dragon called Strawberry. A friend he was introduced to at Christmas. Arty is relating the Tigger story to them and they are enraptured. This page was created for April's progressive scrap.