This is a new challenge at the Digital Scrapbooking Studio which started in June. The Studio offers a free mini kit to use or not, your choice and a prompt. Here are my June , July and August submissions. Come in and join us, it is a fun and friendly place … Digital Scrapbooking Studio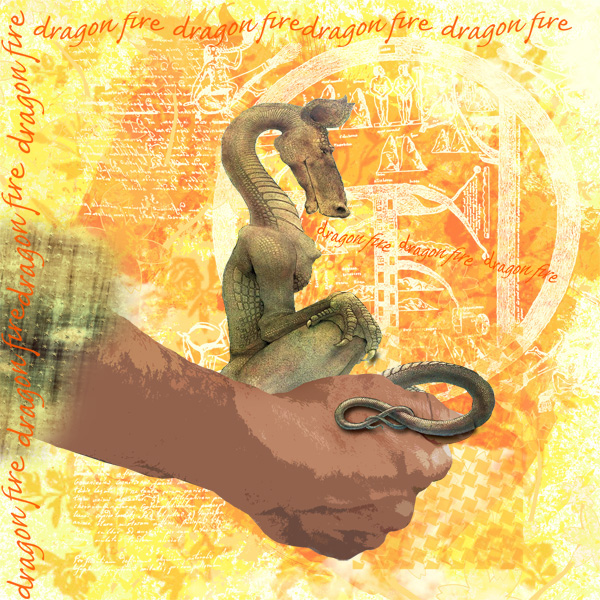 Yellow was the prompt for the first Art Challenge in June. This dragon and hand image is the one I created for my fabric collage for the Arts for the Creative Mind Yahoo Group. I so love how the little dragon sits in the hand so beautifully. I can imagine that little tail curling around my own hand as I walk through the sunflowers.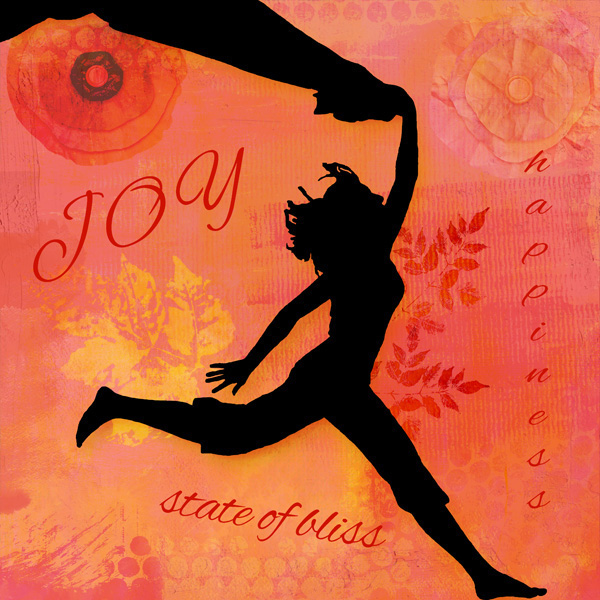 Imagine, Invent, Create was the prompt for July. I chose Joy because that is where I go when I am creating, inventing and imagining. The silhouette is one I created from a magazine ad. I loved this silhouette because she runs with sweet abandon. I would love to just let go and run through a field of butterflies, daisies and buttercups.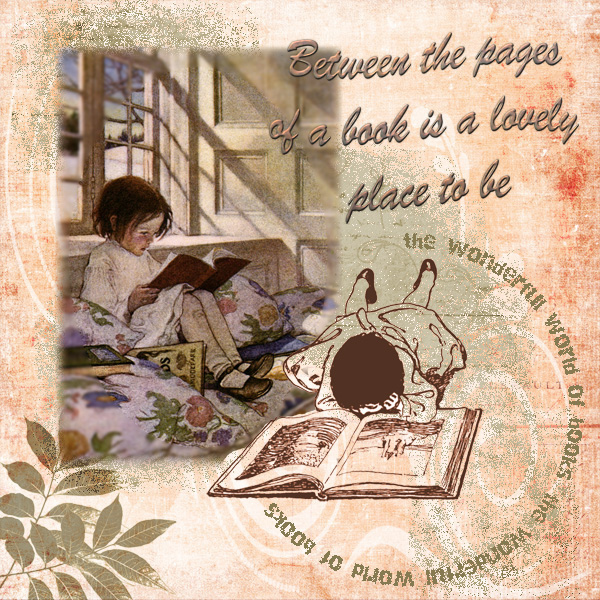 Books is this month's prompt and as soon as I saw it I thought of the old Book of Poems by Robert Louis Stevenson and the images of children absorbed by the wonderful stories in their books. That is how I remember feeling when I first learned to read. I haven't put a book down since. I love reading and feel books are always going to be around, even if they are published digitally.