At last, a new paper doll, this one just in time for Christmas. Two more ginger cookies to dress. Please welcome Cinnamon and Spice. They are all ready for the coming holiday. Enjoy.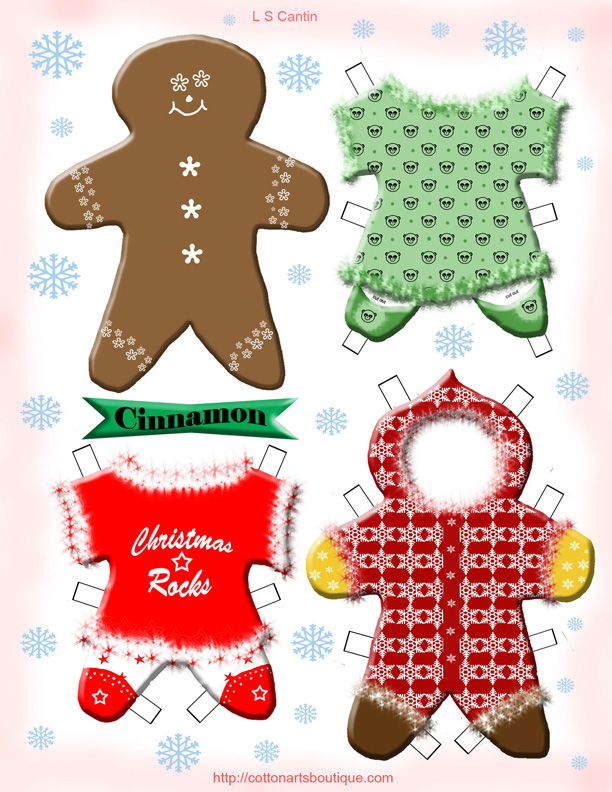 Cinnamon is all set for Christmas Eve with her little green nightgown with it's furry trim. She will be festive in her little red dress Christmas Day and after opening her presents she can go out and make snow angels in the snow wearing her bright red snowsuit.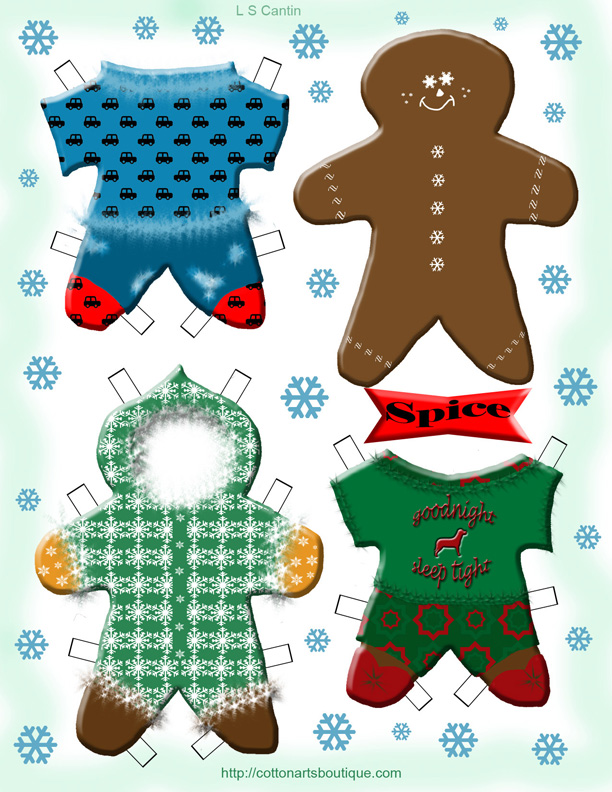 Spice will wait for Santa in his green pajamas and be all dressed up in his new blue jeans and t-shirt on Christmas Day. Later he will go out and play in the snow, maybe he will make a snow fort. Spice will stay warm and cozy in his bright green snowsuit.