Brownstone houses from the past
This vintage pattern was published in the McCall's 1977 Needlework Magazine. They used it to paint ceramic tiles…it even has a fire hydrant and a little dog. The city dweller on your gift list would be happy to receive a creation made with this pretty pattern.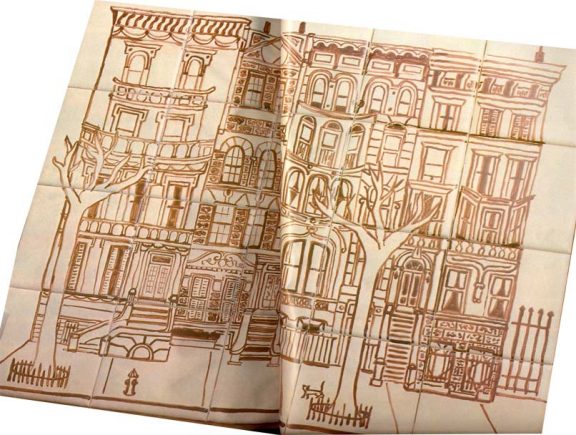 These brownstones would be very sophisticated painted onto a silk scarf. As a pillow top they would set off a white couch or could be done in bright colours as well. Embroidered onto linen and stretched into a frame could be another way of creating your own masterpiece with this pretty pattern. A whole cloth quilt of ecru cotton with the brownstones embroidered in bright white would make a lovely spread for a bed as well.