Santa, two great images, Christmas in November
Santa …. two great images just in time for Christmas card and tag making. These vintage colouring book Santas would also make great embroidery patterns for tea towels to give as a hostess gift. If you quilt but don't embroider you could applique him onto a towel as well…even a Christmas stocking. Done on a fabric postcard he could be sent as a Christmas greeting too.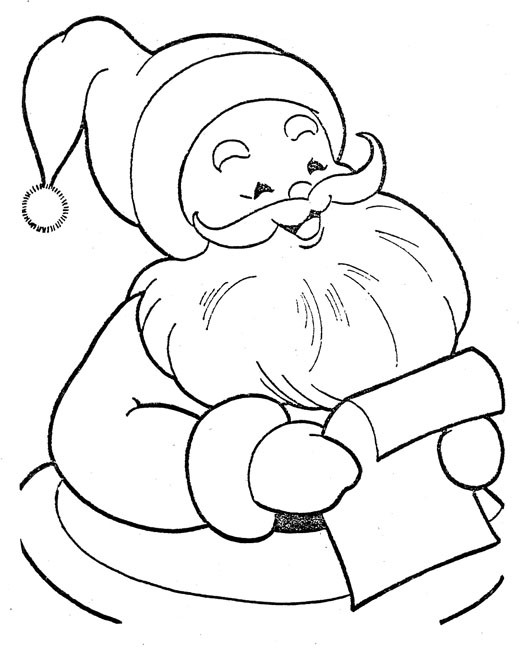 Santa checking his list. At least he is laughing so he must like what he sees.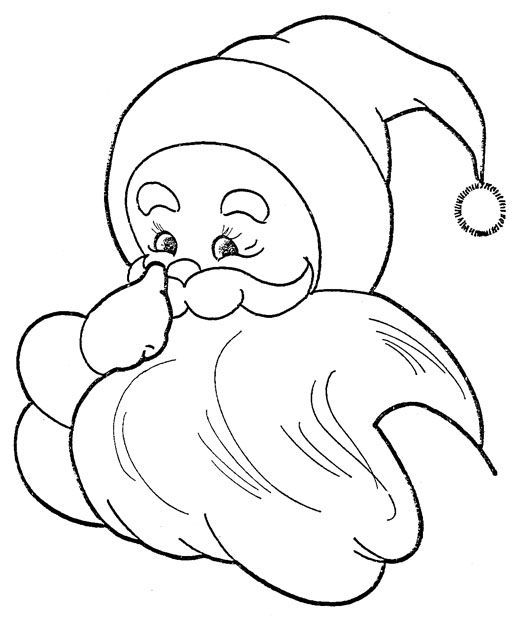 Santa telling us to shhhhh !!! …. I wonder if he just wants the elves to be quiet for two minutes or does he just not want us to make a peep so we don't wake the kids