January's colour challenge kit for The Scrapbooking Studio was a pleasure to do with the wonderful colour palette given us this month. The challenge was Telling My Story, Documenting Your Life or Journaling.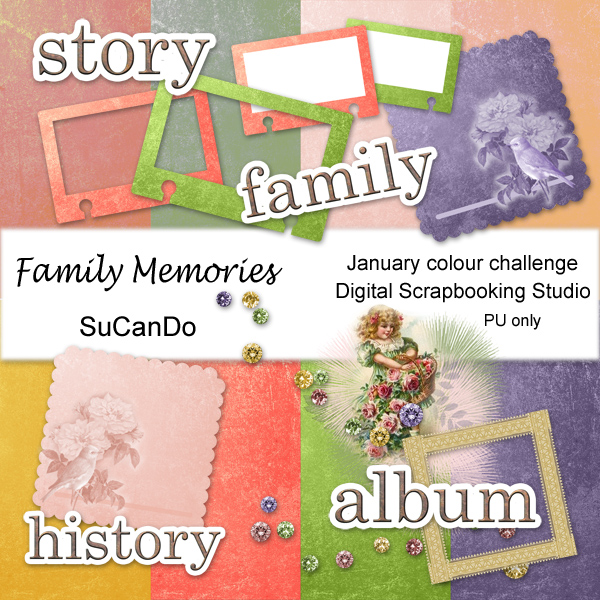 Family Memories papers
Family Memories elements
Who Are You came from this photo of a relative who I look like, especially when I was younger but sadly we don't know who she is. I created the page using the little kit made by ADB Designs.