Early Spring mini scrapbook kit
Early Spring was created with the colour pallet from the Age of Aquarius kit for ADB Design's February colour challenge at the Scrapbook Studio. The colours remind me of the fresh greens and pastel colours of new spring flowers and budding trees. It has been such a cold winter for most of us this year and making this little kit has been an escape, even if it's only been for a little while.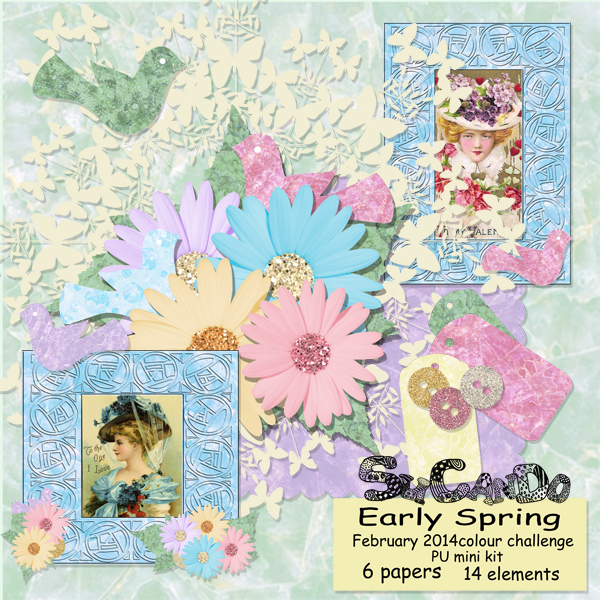 The elements are soft and gentle like the first days of spring … lilacs, crocus and the new buds on the trees.
You can pick up both the elements and papers here: