More vintage ladies for your embroideries
Two more pages of Godey Ladies for you. These ladies along with the earlier page are all from the same vintage McCall's transfer book. I love them all. They remind me of "Gone With the Wind" with the ladies and their long, hooped, swishing skirts.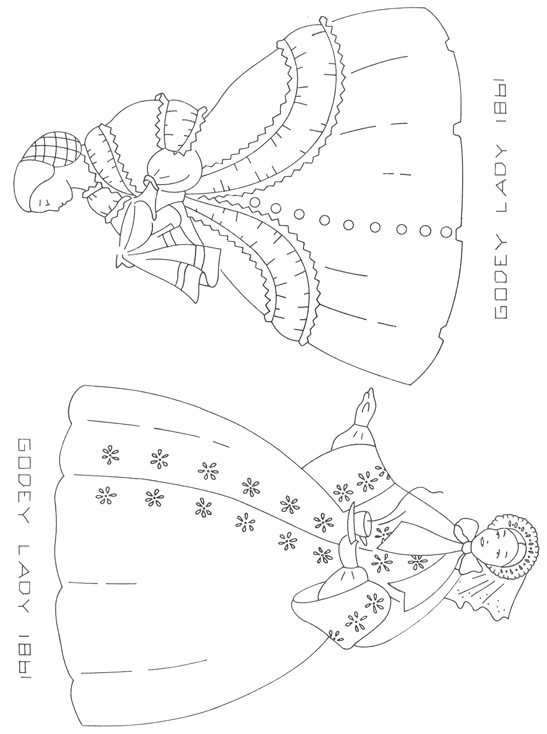 A set of tea towels embroidered with these lovely women would make a great hostess gift to take along with you when you attend your next holiday party. One could also adorn a journal cover as well.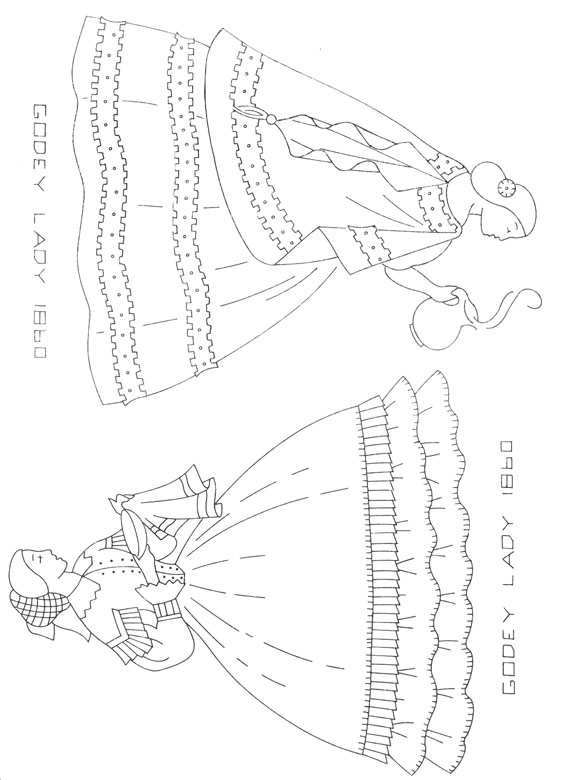 Redwork or bluework could make your lady stand out on a crisp pure white cotton or muted earth colours on an ecru background would give them a vintage appeal.