A little girl, her doll and an umbrella …. a story using vintage images
This is my first posting for September … what a busy month! Between working on a quilt, several other small projects and putting away some of the produce in abundance this time of the year my days were very full with little time to spare.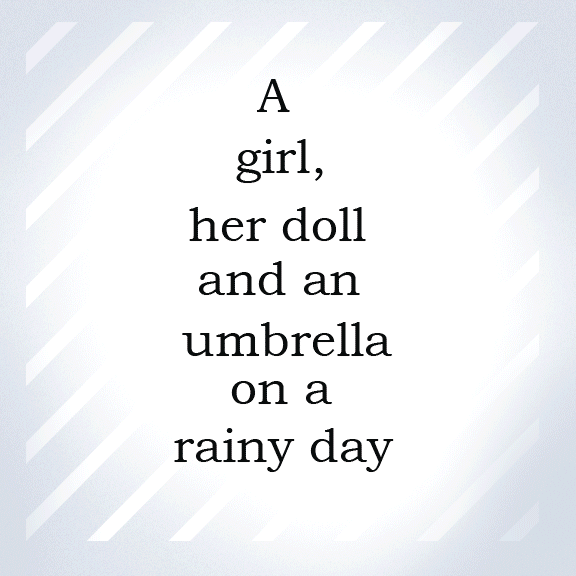 One of the projects I was working on was this little animated story about a little girl. When I first saw these vintage images I knew I had to use them. They are wonderful and the story they tell is very poignant. I used layers and shapes as well as brushes and styles in photoshop to create this little gif.