Early October Mornings
October has outdone itself this year. What a beautiful month. Clear, chilly mornings have given us the bluest of skies and the plants glow with their own beauty. I was out removing the bean plants and had to stop to take photos.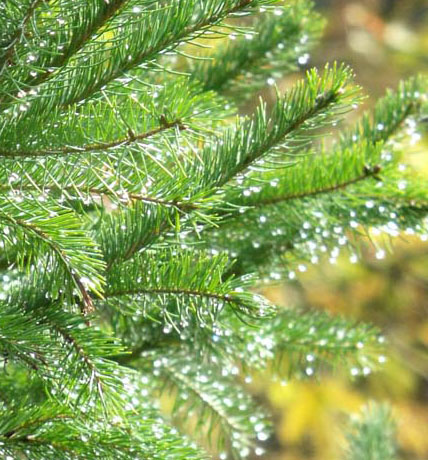 The spruce needles were decorated with crystals of dew as they captured the sun's rays.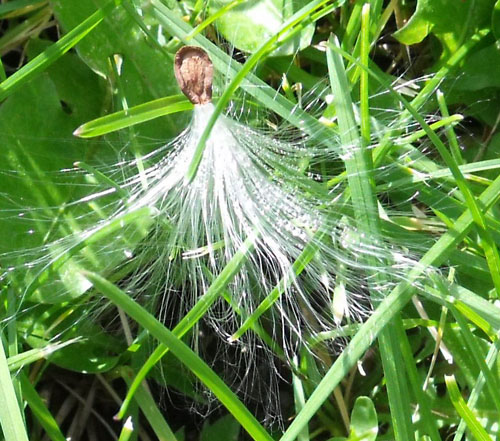 One lonely milkweed seed resting in the grass captured the magic of this glorious morning.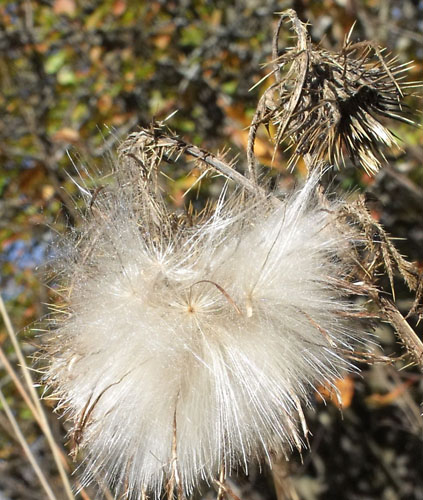 Even the Scotch thistle out in the field glowed under the sun. What a beautiful morning to be alive !