December Digital Art, second page
There are a few more pages. This is what happens when we are too worn out from Christmas preparations and have to sit … at the computer of course and my fingers just can't help themselves.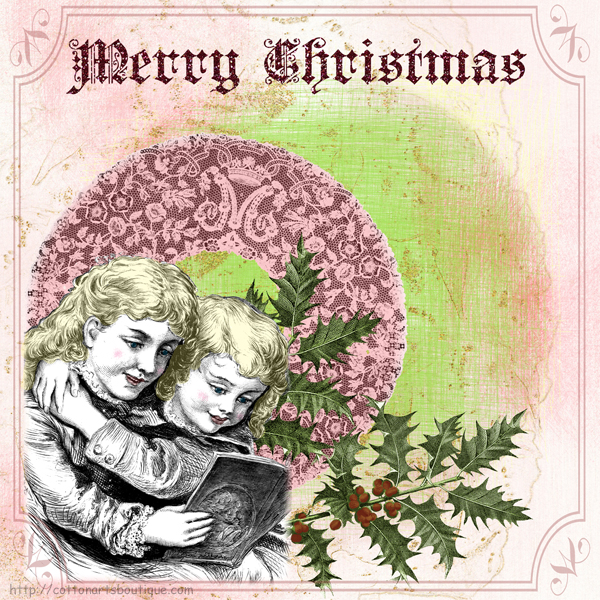 One more card for Christmas.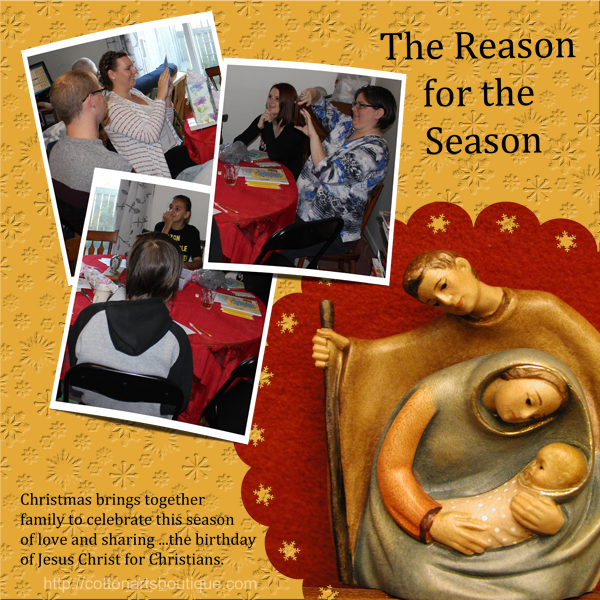 This piece was done for my challenge at the Just Art site. Christmas is not the only celebration in December and so many celebrate differently. I thought we should celebrate those holidays through our art.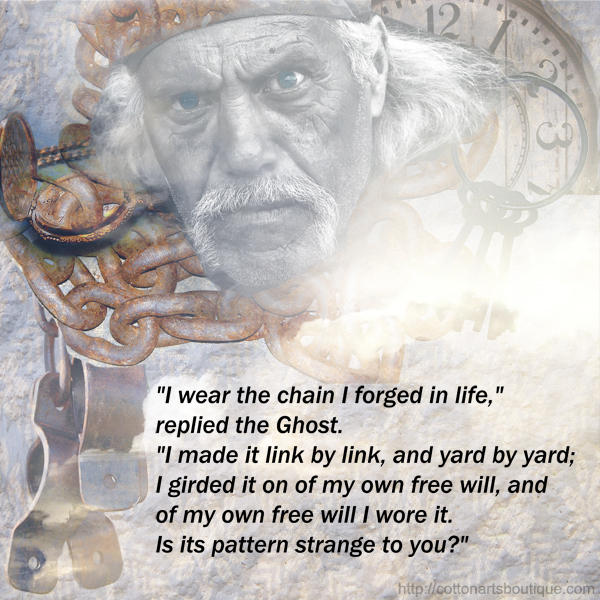 With this Christmas Carol challenge I went the opposite way of the holiday and focused on Marley and his chains.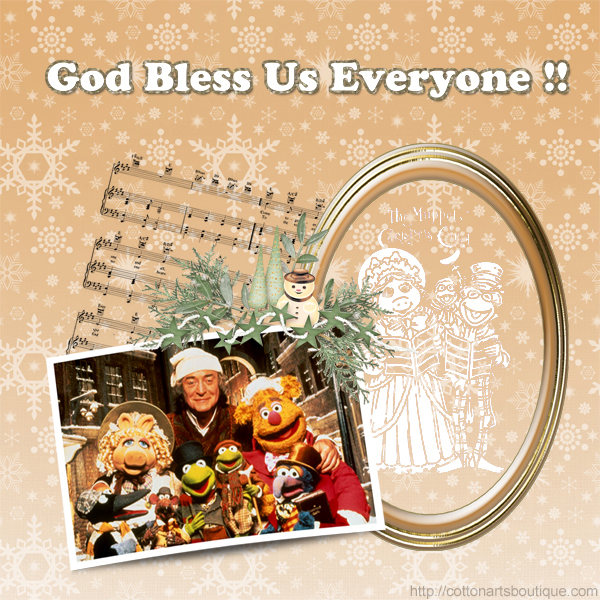 Once my muse had finished with Marley's ghost I could concentrate on a more Christmas type of page. What better than the Muppets at Christmas.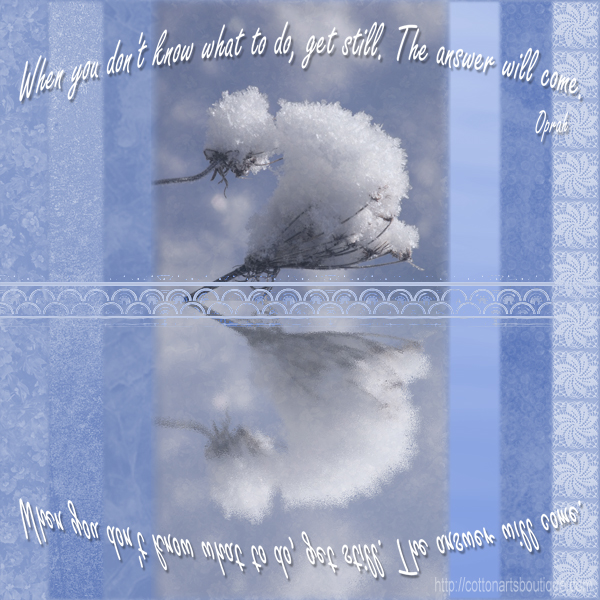 This is a reflection challenge. I've always loved this photo taken of a dried Queen Anne's Lace flower from our old country place and finally had a place to use it.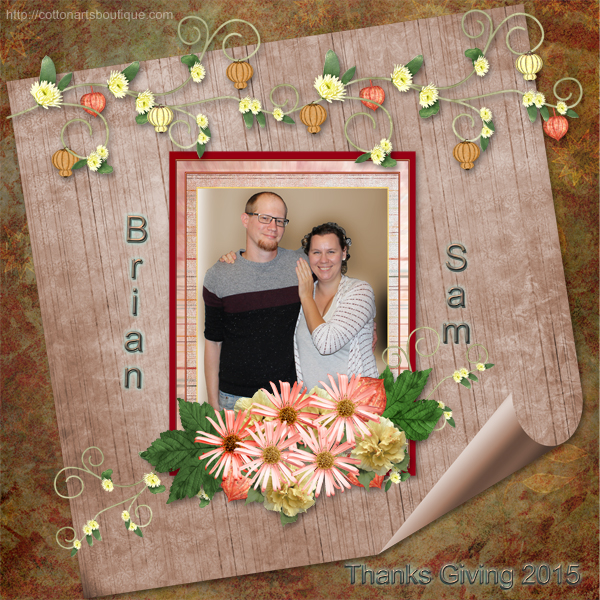 One more family page at Thanksgiving