Life Book with Annie Hammon and Pauline Agnew
This lesson with Annie Hammon was interesting, painting a portrait without sketching, using a brush, proving once more that I need lots and lots of painting practice with a brush. We were required to let out our inner child and just play and then go back in and recover the painting. It's one thing to paint a sketch and quite another to paint with nothing but a small photo to follow shadows plus just letting go of what you have just created to start again.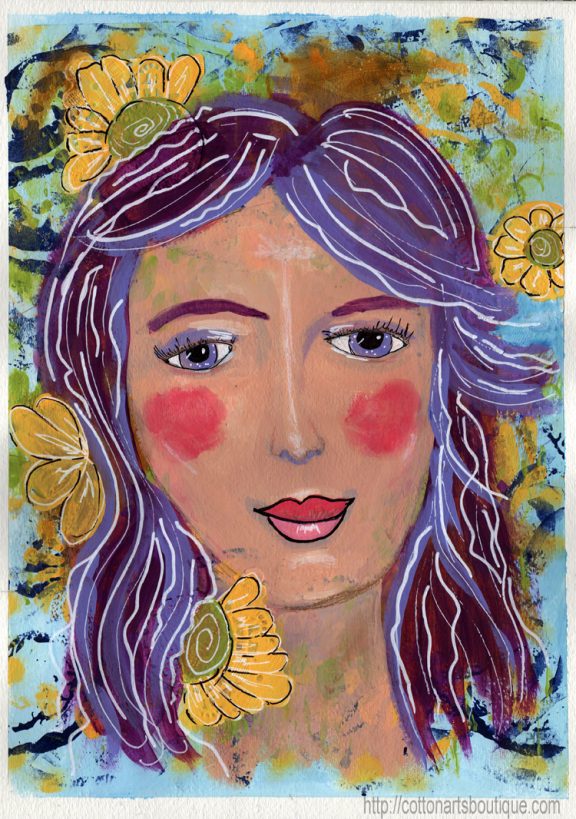 A vase of flowers, creating a vessel of tenderness with Pauline Agnew proved to be a difficult lesson for me .. still life is not something I do well, it's not something I do a lot of .. I abandoned a first try feeling it was too dark. I am not a 'dark colour' person but I felt I had to try. I feel the vase is too large and didn't allow the flowers to rest comfortably around it and some of the upper flowers look like they are floating in space but this painting is lighter and I prefer the flowers in this one as well. The tutorial was beautiful and I loved it and I will come back to this one again.