Rolled cloth mixed media book
I have a few muslin strips left over from quilting projects and thought I'd like to try a book. This is the first and I am loving it. There are so many possibilities for these. I put down a layer of white gesso on both sides and stamped, painted and smushed on the one side and just let everything travel through. Then to cover the white spaces left I blotted from other pieces and paint that I was using then stamped the turtle and the little words afterwards. Lastly I punched a hole in the one end, threaded a narrow ribbon through and rolled the whole piece up and tied it.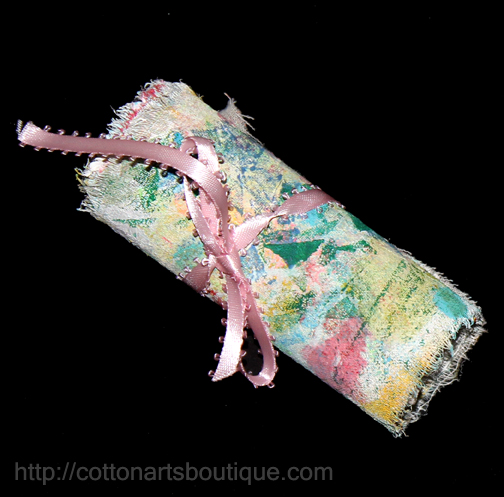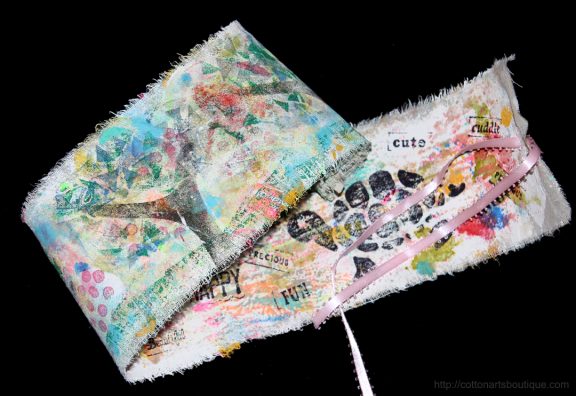 I can see all sorts of feathers and little trinkets hanging from one of these, photos transferred inside, poems printed with a vintage look. The list simply goes on and on and they would be great added to a little gift.