Progressive Scrap at the Just Art site
Progressive scrap on the Just Art site gives us a chance to use what we have in our stash, more flexibility and a bit longer time line which creates a fun challenge. Here are the first three months layouts. I have chosen to use my own kits in each of these pages and you can find the kits on my blog here.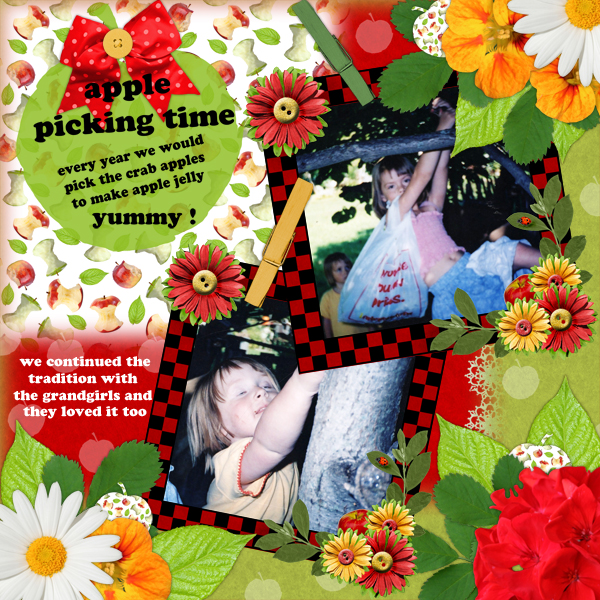 We had a pair of pretty crab apple trees on the property that we picked almost every year after the first frost. They always made great apple jelly.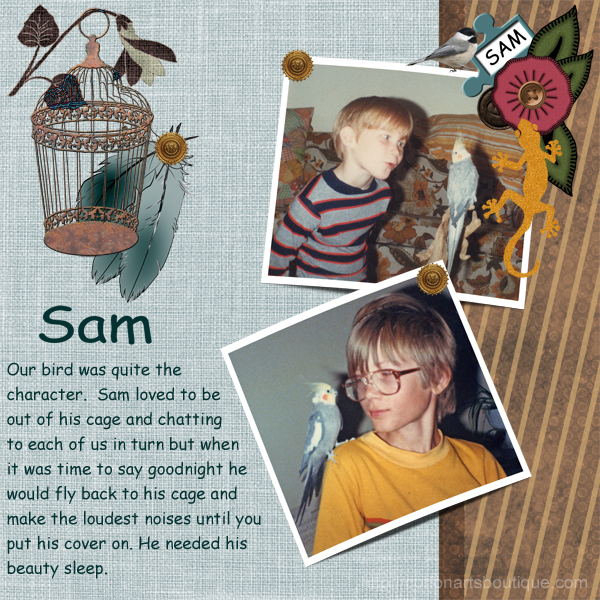 Sam was a cockatiel with a whole lot of character and grew up with the boys. This page is all about this wonderful bird and his interaction with the family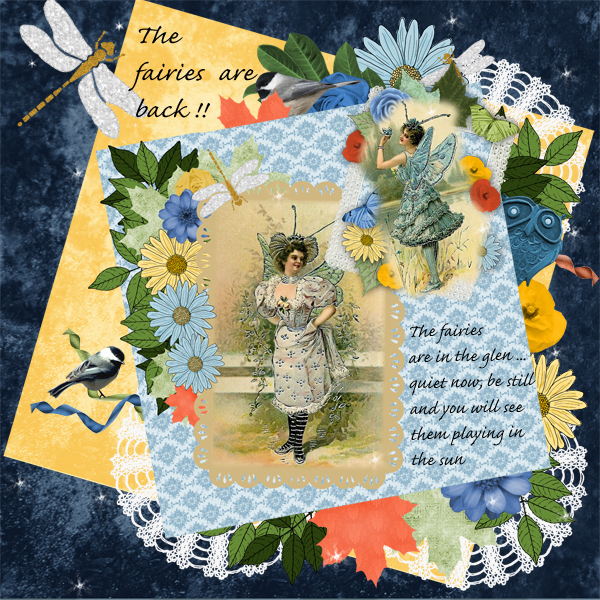 I chose these two vintage postcards for this page. The scrap was a bit different this time and we didn't really know where it would lead but a lot of fun guessing.