Black and white plus one colour pop and Autumn Fire
These two pieces are from September's challenges at the Just Art site. I love trains, steam trains especially. When the black and white plus one colour pop challenge appeared I knew exactly what subject I would pick. These beauties are sitting at the museum here in Ottawa and they are magnificent work horses.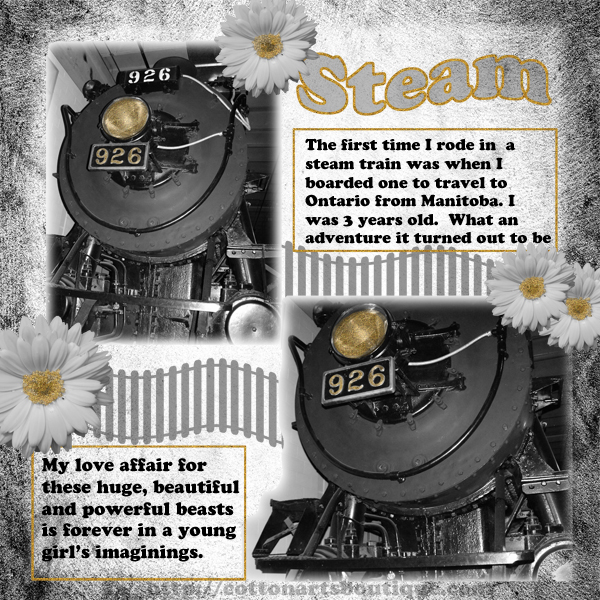 This window is part of the old mill in Almonte. I was up in the second floor when I noticed how dramatic a photo it would make and I love it but never really had a chance to use it and make it shine until now.