Stamped Image expanded
The stamped image challenge at the Art for the Creative Minds Yahoo group brought us a stamped image of a lady's head in the mail. I used a handful of stamps to stamp onto card and then cut them out and collaged them into a dress for the head. I then scanned her in so I could print her out at a reduced size. I used Tom Bow markers to colour her after laying down some clear glitter glue. The markers coloured the glitter as well so I had matching glitter on her dress.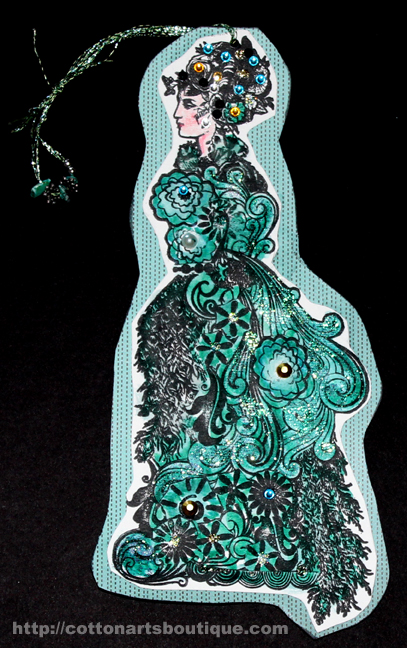 I also created a smaller size to put on a 5×5 inch card. This one I chose to leave plain except for a few little stick ons.