Vintage Musings, February colour challenge with ADB Designs
February's colour challenge at the Digital Scrapbooking Studio with ADB Designs brought us a wonderful soft colour palette. I created both a layout and a kit for this month. Loved working with this palette.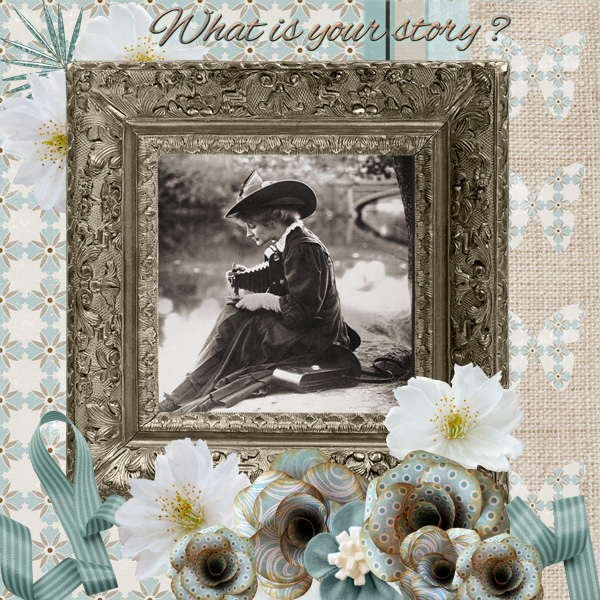 I love this layout and the vintage photo. She is telling a story while she is taking a photo to tell another story about somebody else.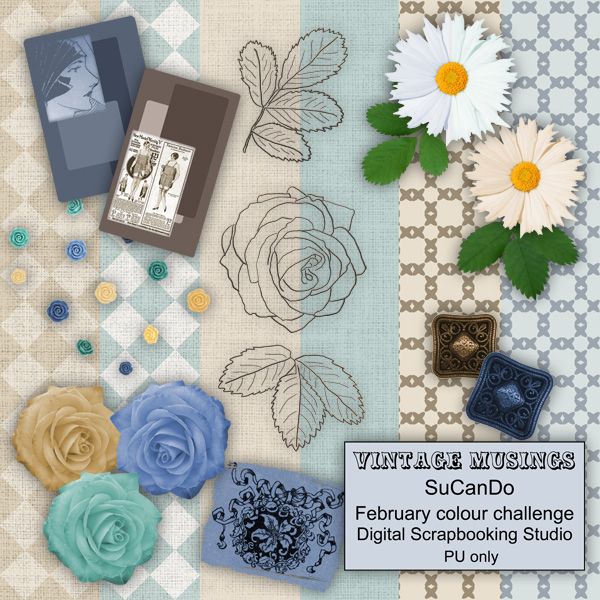 Vintage Musings