Beautiful Affirmation, March Scrapbook kit at Pixel Scrappers
This is my second challenge at Pixel Scrappers. The challenge is the full month of March and you will find the kit for downloading at the end of the month. Each week I will be adding another teaser of what you will get. Don't forget to come back and check each week. This week it was papers.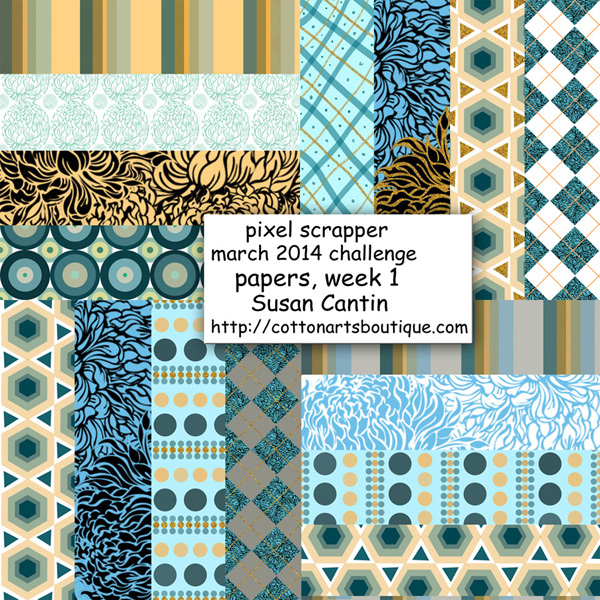 The second week of the challenge called for more papers using the same colour pallet as last week. At the end of the month there will be a full kit to download and play with. Come back next week to see what we had to create for week 3.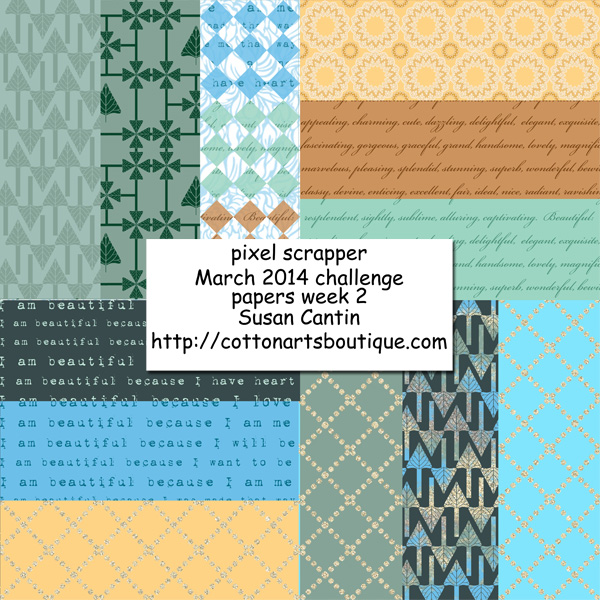 Third week of the challenge and elements were the request for the week. Designing to someone else's guidelines instead of my own is very different. Don't forget to come back at the end of the month when the full kit will be available for download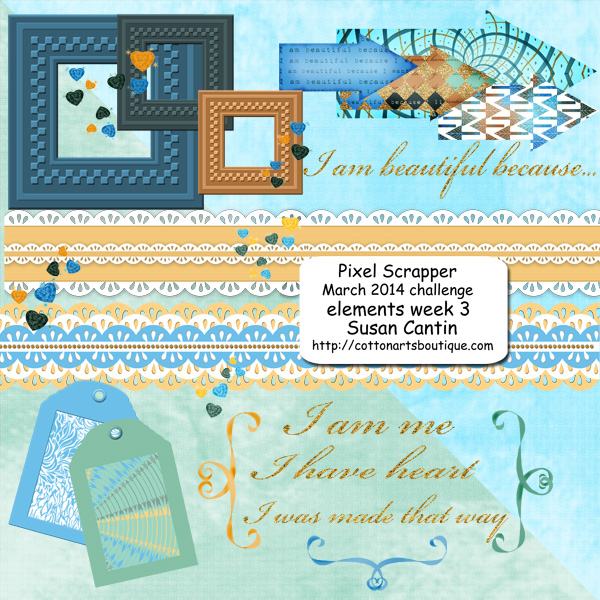 Week four and the kit is finished. There are 4 downloads, one for each week so don't forget to download them all to get the complete kit.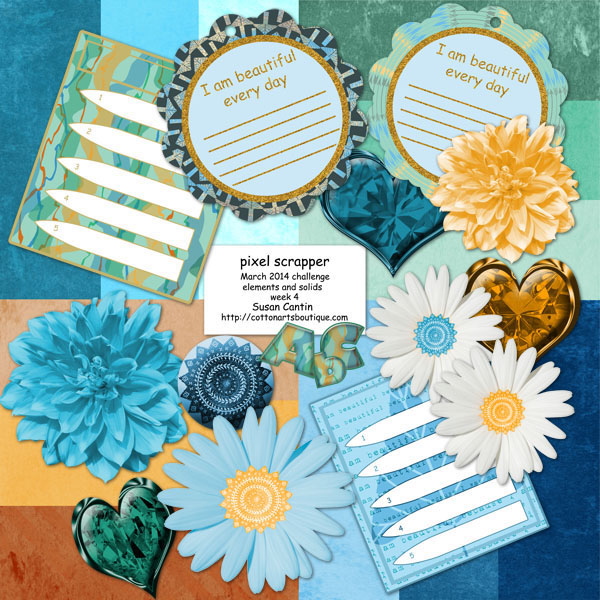 Beautiful Affirmation is the title of the kit. Stating that each and every one of us is beautiful. We don't always remember this as we go through life. Here is a page I created using an old photo that is not one of my favourites but does remind me that I am beautiful even when my hair is in rollers. I'm not telling how old this photo is though !!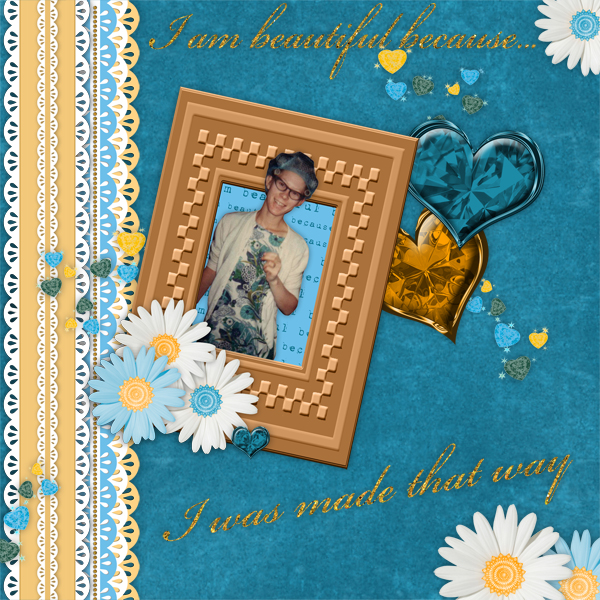 Beautiful Affirmation week 1
Beautiful Affirmation week 2
Beautiful Affirmation week 3
Beautiful Affirmation week 4