Old Fashioned Christmas scrapbook kit
A Christmas gift for everybody. If you have boys this kit will help you put together your holiday pages. I have added lots of boys toys along with a doll and lots of little animals for boys and girls. There are also some adult elements so something for everybody to go with the seasonal photos. I have split both the papers and the first elements files and all are under 50MG so won't take long to download. Personal use only for this free kit.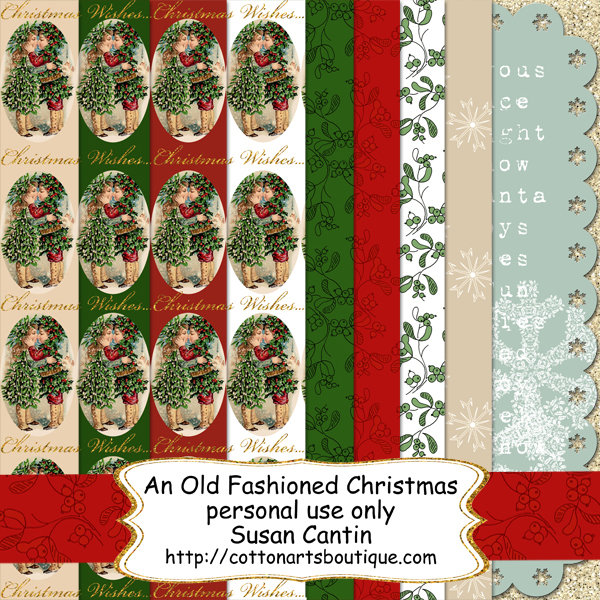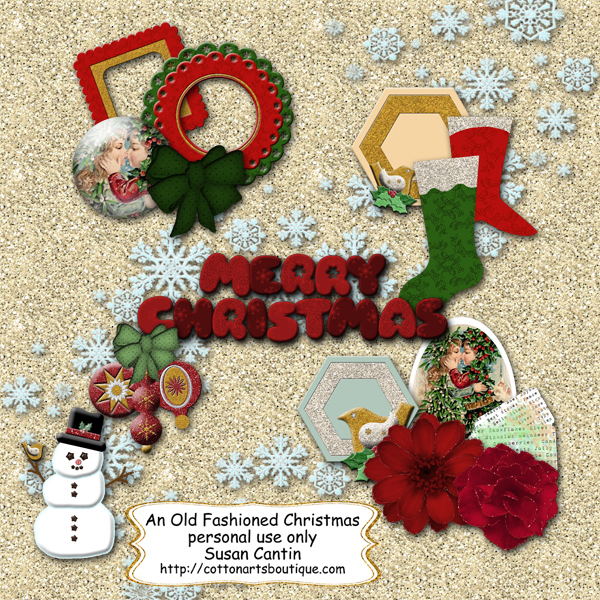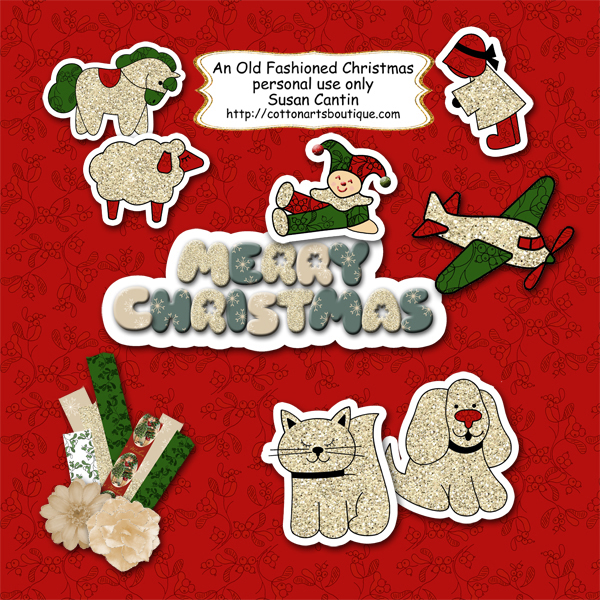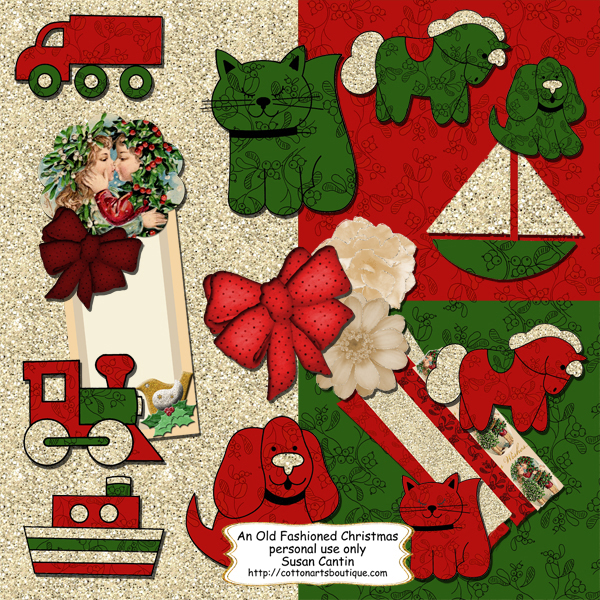 Here are two scrapbook pages using elements and papers from the kit. Aren't these two just too cute? They are almost grown now, but it's fun to look back at them as little ones at Christmas.