Card of the Month …. pear cards
These cards were created for a swap on the Art for the Creative Mind Yahoo group. Until I joined this group I hadn't done a card and now I do one for almost every month.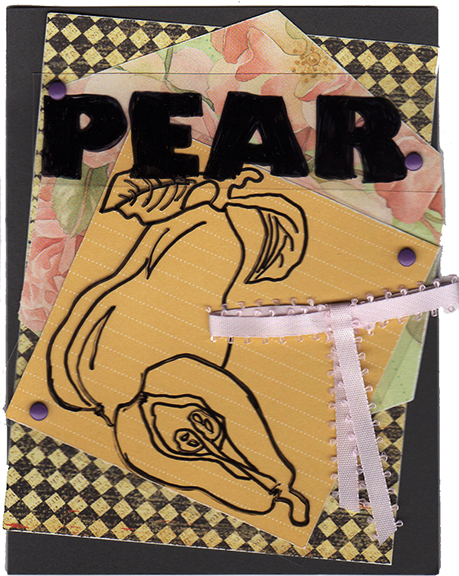 This is the card I sent to my partner. The pear itself was drawn onto a piece of acrylic and held on with brads. I first designed the template in Photoshop Elements and then chose the papers to go beneath the pear sketch.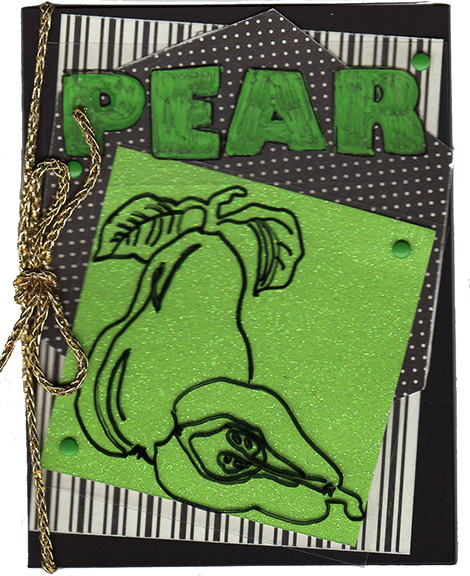 This was the first card I made and I think my favourite of the two, but when putting it to the group they liked the other better so that is the one I chose for the swap itself. Although I used the same template and sketch for both card the choices of papers and colours makes the design look completely different.