Christmas paperdoll 2012 …. Merri Christmas
Meri is here to say 'hello, won't you play with me this Christmas?'. She is all set for whatever games you play, whether it be snug in her little housecoat and slippers or out in the snow with her snowsuit. Meri can help trim the tree or sit down for a snack of gingerbread men. She also has a best Christmas Day outfit to wear while opening her presents.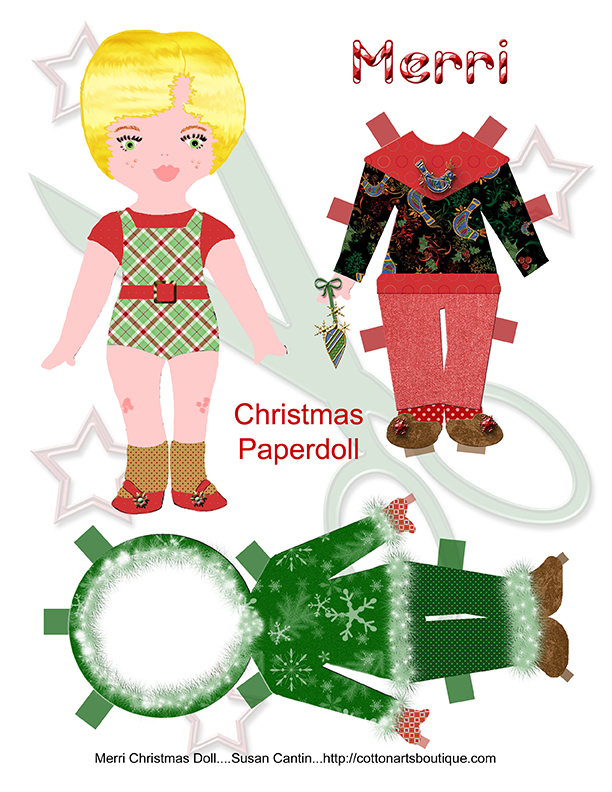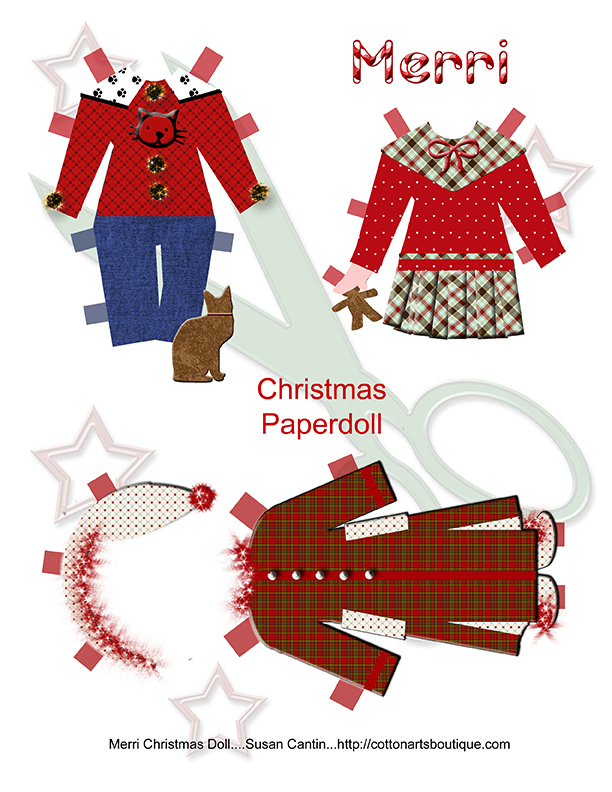 Merri would make a great stocking stuffer or be used as a quiet time activity for your child. There are earlier Christmas Paperdolls as well. They would all like to play so please feel free to download them.