Wooden Spool Ornaments and an Inspirational Advent Calendar Wreath
These pieces were all made for the ArtForTheCreativeMind Yahoo group. The three wooden spools had a mind of their own and my muse just went with the flow. I had originally wanted all white and light blue and glittery spools, but they told me they wanted to look a bit like French vintage. So French vintage it was. I used large beads and small as well as cord and wire for the hangers, even a pipe cleaner. Some French vintage papers helped give the 'French' feel to them.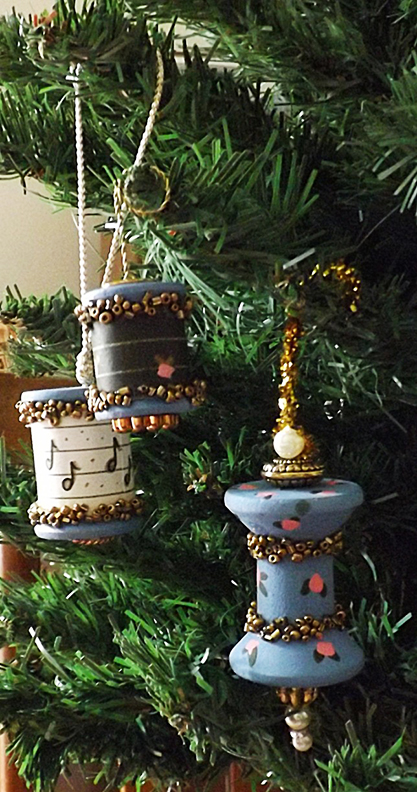 My advent calendar wreath was another piece that grew as I made it. I knew I wanted the Matryoshka dolls to be a part of it. First the pattern had to be drawn and I chose to create that in Photoshop Elements which made it easy to create the little faces. Christmas papers were used for the outfits. Finding the right size of prints became a difficult task as many of the paper's designs were too large. I then glued them onto black card and created 25 different inspirational words instead of numbers for each December day until Christmas. These little dolls can be removed from the wreath to be used as tags at a later date.