Steam Punk Paper Doll…….my first paper doll book
Snow White was created for the "ArtForTheCreativeMind" yahoo group. The swap was a steam punk doll and everybody had a different doll. These dolls were made of paper, wood, wire and metal. A paper doll came to me when I entered the swap.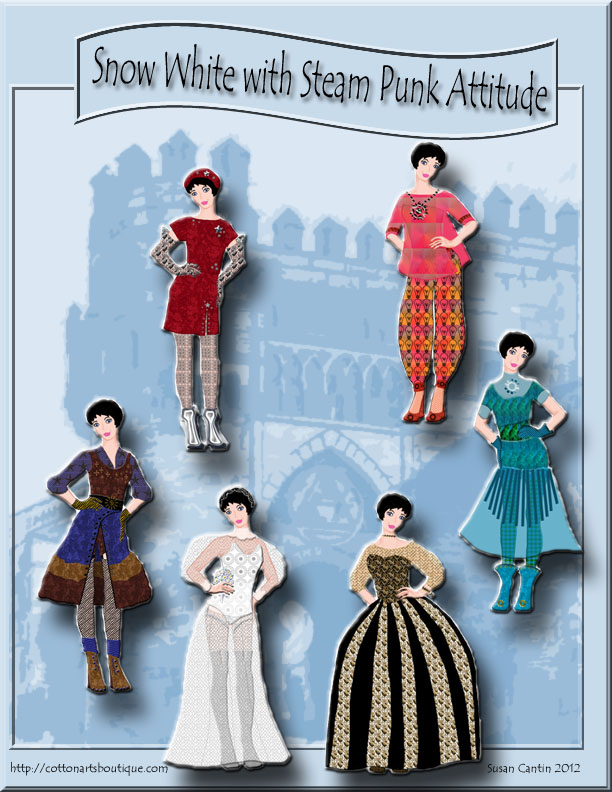 My first paper doll book belongs to Snow White. I gave her a steam punk attitude and she told me I had to write her a new story to go with her "so there" attitude. Her new clothes are modern, sexy and she wears lots of gears and grommets.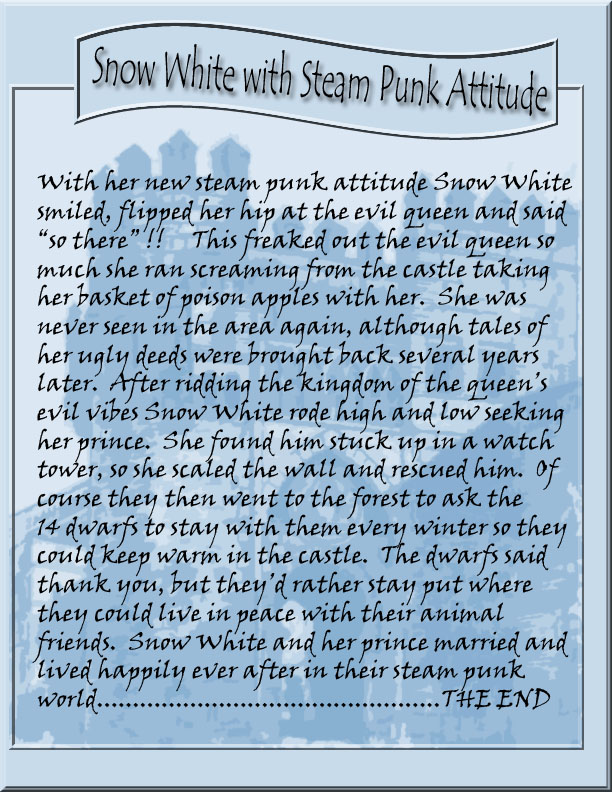 Here is Snow White herself. She's ready to wear her first new blouse and skirt. If I were the witch I wouldn't want to mess with Snow White. She can now take care of herself.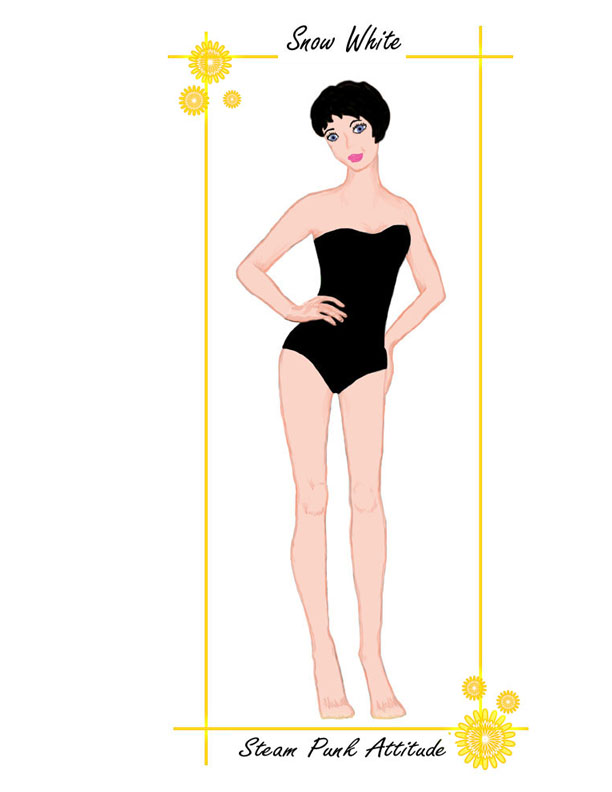 Snow White is ready to look for her own prince charming wearing this outfit. She will look far and wide, through woods and stream until she finds him.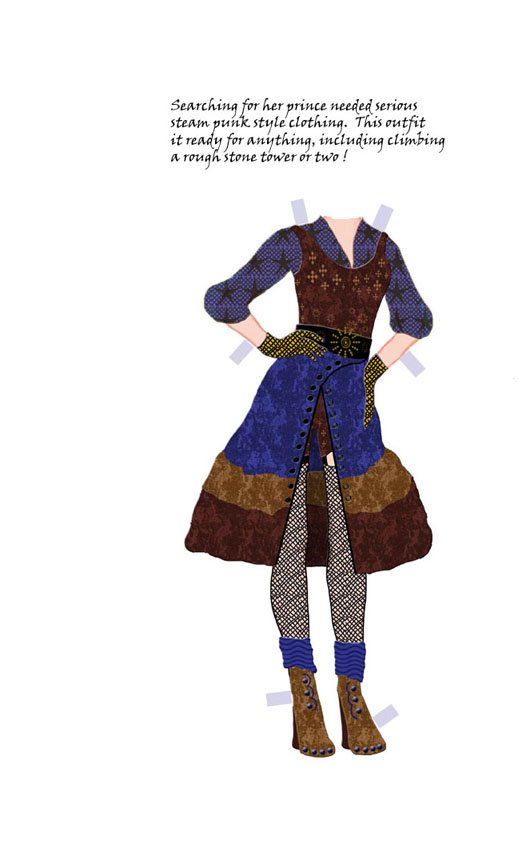 The outfit has been put together for easy cutting and playing. The page below shows each and every piece that is put together for this great woodsy outfit.