Snow White's Wedding Dress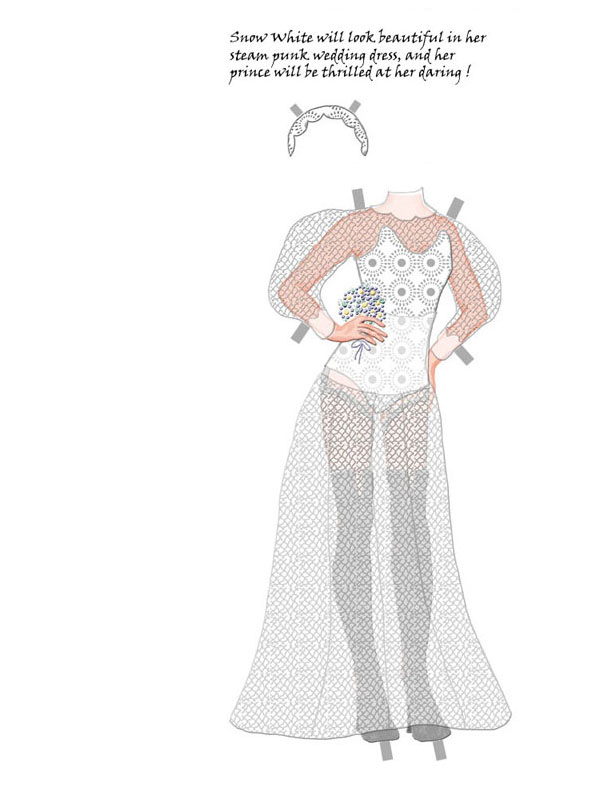 Snow White and her prince will be married. She will look beautiful in her wedding dress. Keeping with her new steam punk attitude the dress has been made with silver and is very enchanting. She just loves her suede boots and I think this outfit will remind the prince that Snow White will keep her steam punk attitude for a very long time.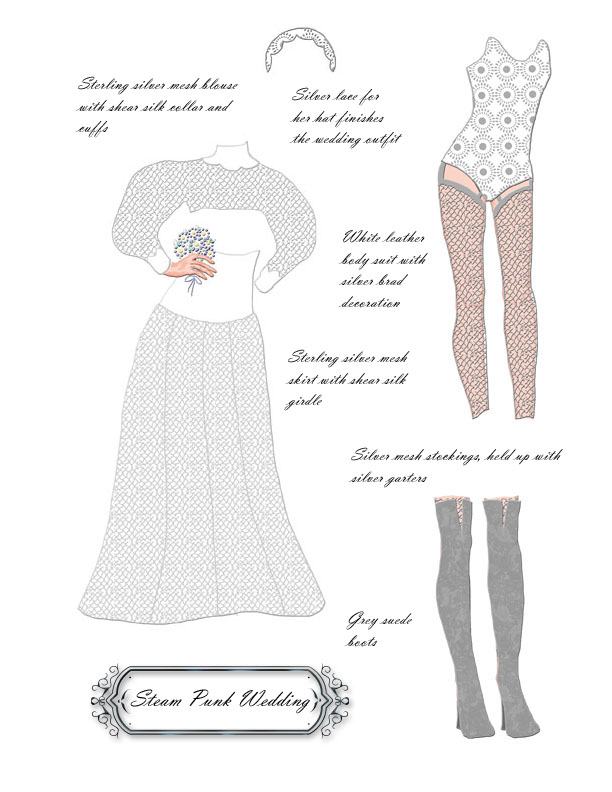 Seven of the 14 dwarfs were able to make it to the wedding … Grumpy gave the bride away.