Christmas tabby cat and some cookies for Santa's thank you plate
Christmas is just around the corner, but there is still time to embroider a kitty or two. These images are also part of the vintage Golden Books colouring book.
This tabby cat is so cute. He has the greatest smile on his face. Embroidered in Christmas colours he could adorn a stocking or cavort around a tree skirt.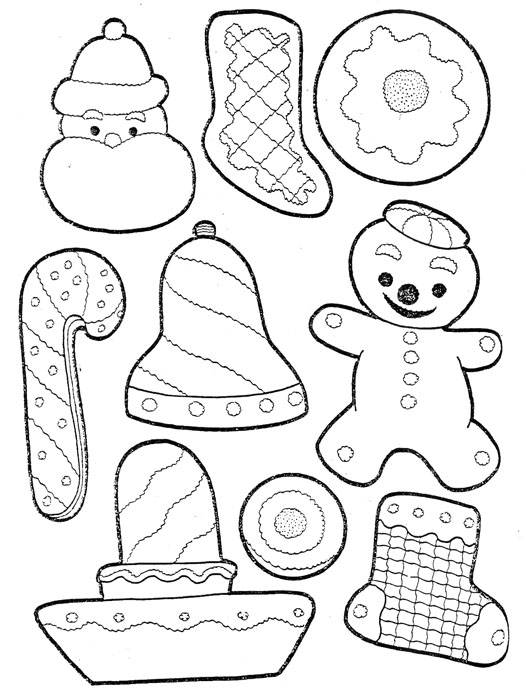 Do you need a plate of cookies for Santa? This one has several and treated individually they would make cool decorations, embroidered and beaded or painted on felt. They could also be painted onto wood for a more permanent ornament.