Santa all settled in his chair and a pretty frilled party basket
Santa too needs a rest once in awhile. Here he is snuggled into his favourite chair. This is a colouring page from a Whitman's Golden Book. Doesn't Santa look comfortable. It is a very traditional picture. Santa is puffing on his pipe. Mrs. Santa must be a very patient wife, baking cookies for Santa and the elves all year round and putting up with that cloud of smoke.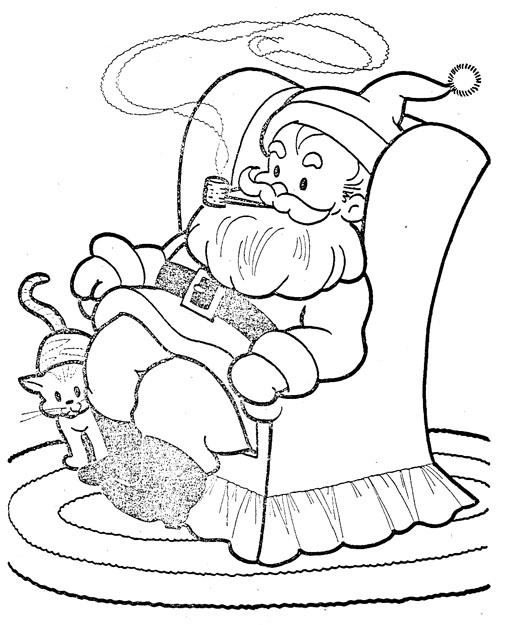 This Santa picture would look good painted on a window for the holiday season. He could also adorn a pillow or lap quilt for the favourite man on your list. Reduced in size and embroidered onto a small square of red cotton he could hang around on your tree or on a gift bow.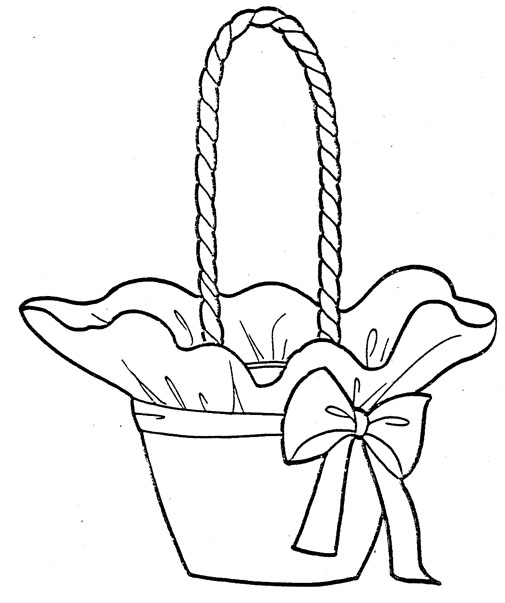 Although this pretty little party basket was also among the Golden Book pages it would be at home at any time of the year. For Christmas a white frilly basket with a red bow and candy striped handle applique around a tree skirt could adorn the Christmas tree and done in redwork around a circular table cloth to match would make a great holiday conversation piece.