Gene Autry, the singing cowboy…my first ATCs ever
These are my first ATCs. The topic was the Wild West and I thought of Gene Autry right away. When I was a young girl my mother made me a cowgirl outfit for my birthday and added cowgirl boots, hat, guns and holster. I wore them to the Toronto Canadian Exhibition where Gene was starring. He spotted me and waved Hi. A great memory.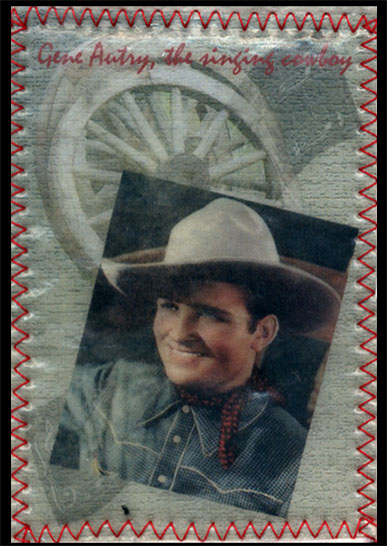 Gene Autry sang "Rudolph the Red Nosed Reindeer" as well as other cowboy and Christmas songs. I can still remember him singing them.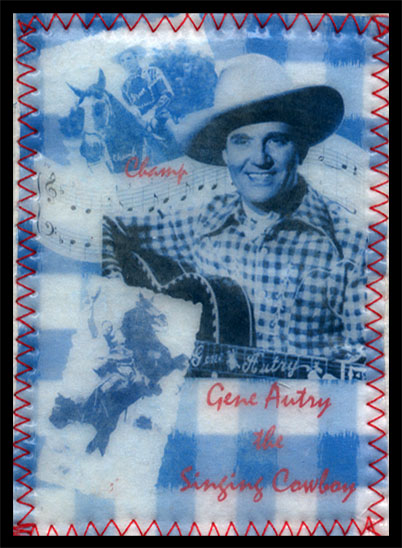 These ATCs were so much fun to make, beginning with finding vintage images to putting them together along with backgrounds in Photoshop using layers, styles and filters to make them all fit on the little 2 1/2″ x 3 1/2″ cards. I made the decision to sew them together to continue on using fabric for my creations.