A hot, hot day in July…..a great time for a Christmas decoration
It is wonderfully hot today and has been all through our Canada Day Holiday weekend. Summer is finally here. I thought it was a good time to post something for Christmas.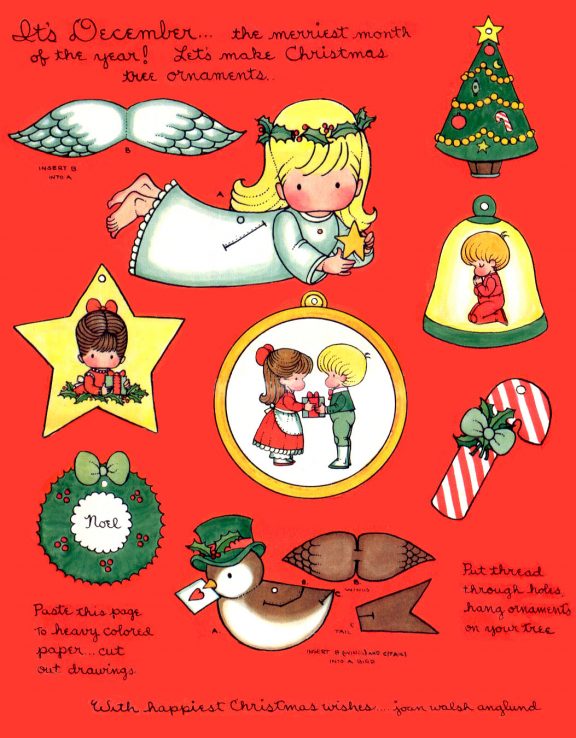 I found this Christmas page folded and wrinkled in a book. It is one of Joan Walsh Anglund's pages. Isn't it pretty? I made a new background page in Photoshop, fixed the images and moved them over so it looks just like it did when it was new. These little ornaments could be printed onto card stock for your little ones to put together. Wouldn't their little faces be cute when they hang something pretty on the tree that they have made? Some of them could also be used in your scrap booking projects or card making. Joan's little images are all so appealing. They would also look great printed on transfer paper for pressing onto a cotton Christmas stocking.