Christmas Noel Angel 2011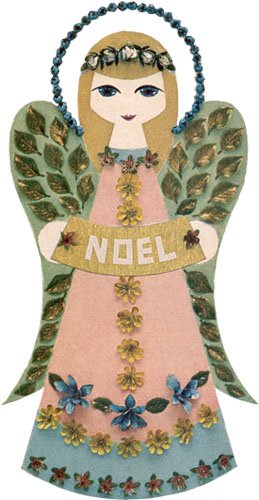 A pretty angel to update. Published in the McCall's Christmas Make It Ideas Volume X, this little angel was painted wood with dried flowers. She would make a very pretty Christmas quilt with beads and embroidery adorning her hair, wings and dress. I think she would also look stunning on a little hand towel as well. A great gift for the cook who roasts your Christmas turkey dinner.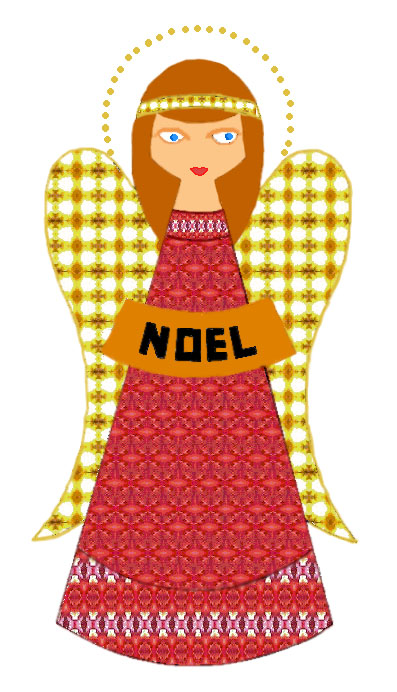 I filled the angel pattern in bright colours. Printed on a piece of card she could adorn your table or tree. The pattern for this little Noel Angel is below.